We are Dedicated to Providing Customized and Sustainable Solutions for Your Company
For over a decade In-Scope Solutions has been assisting a variety of industries with Human Risk Factors through a risk-based, data-driven approach. We are dedicated to providing your organization the information and tools it needs to enhance corporate culture and support organizational strategies.
With industry experience in Human Risk Factors such as fatigue, harassment, stress, and psychological health and safety, we offer your company a variety of consulting and training solutions.
Our team will work collaboratively with your key stakeholders to develop sustainable solutions. Our training options, from online training to live presentations, lunch-and-learns, and training workshops, will provide your employees the information they need to work productively, and engage them in a way that makes the learning fun.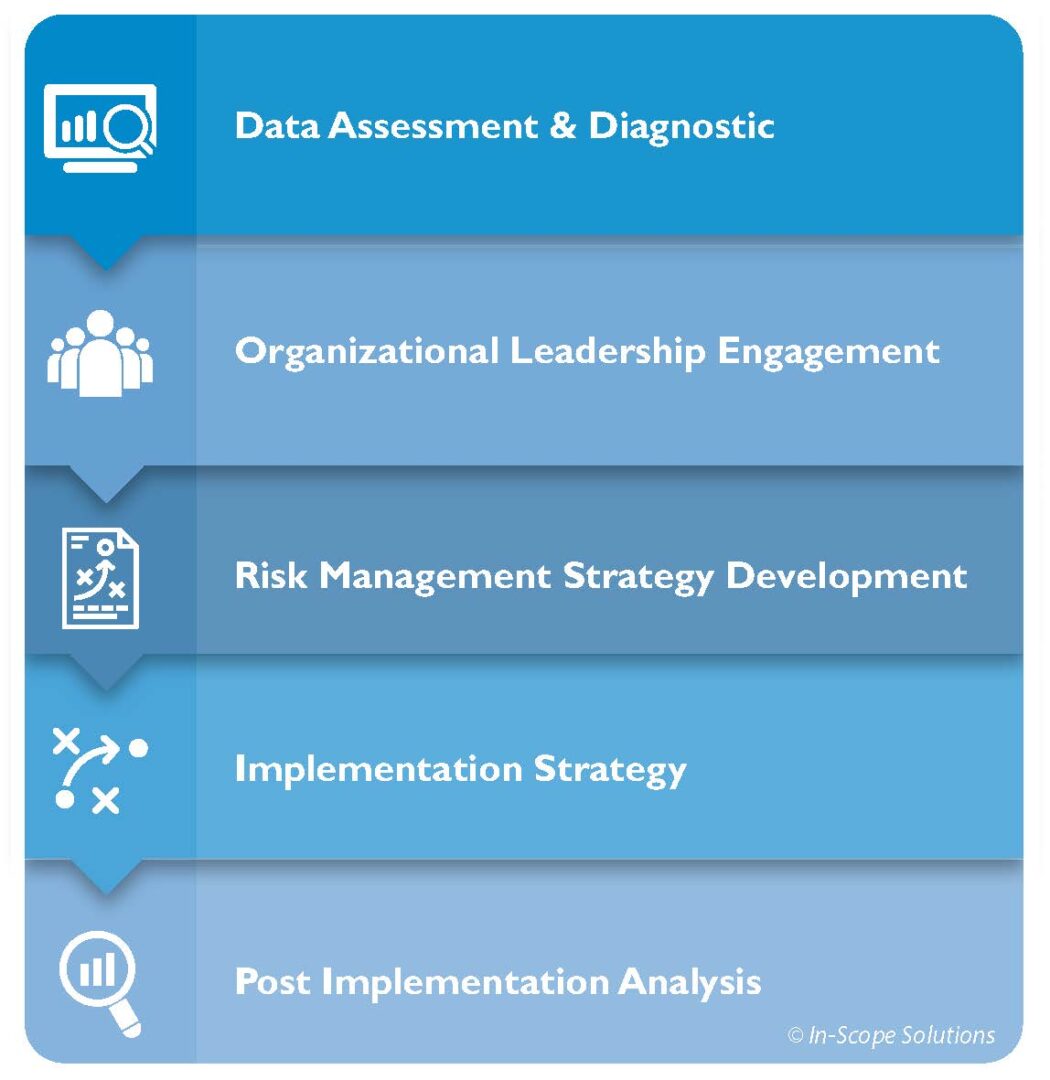 Our Unique Five Step Strategic Approach
We will then work collaboratively with your key stakeholders to develop comprehensive risk management strategies that are directly aligned with your organization's needs, safety management systems and business goals.
Implementation support then helps to guide your next steps. We will support you in change management strategies, strategic communication plans, finding project champions and engaging your employees and key stakeholders. We also provide comprehensive training solutions designed to assist in enhancing and evolving your workplace culture.
Finally, we assist with the post-implementation evaluation using KPI's and key metrics identified in step one.
Whether you want support with one of these steps or a comprehensive approach, we can customize the journey to meet your needs.
In-Scope Solutions Offers a Variety of Customized Services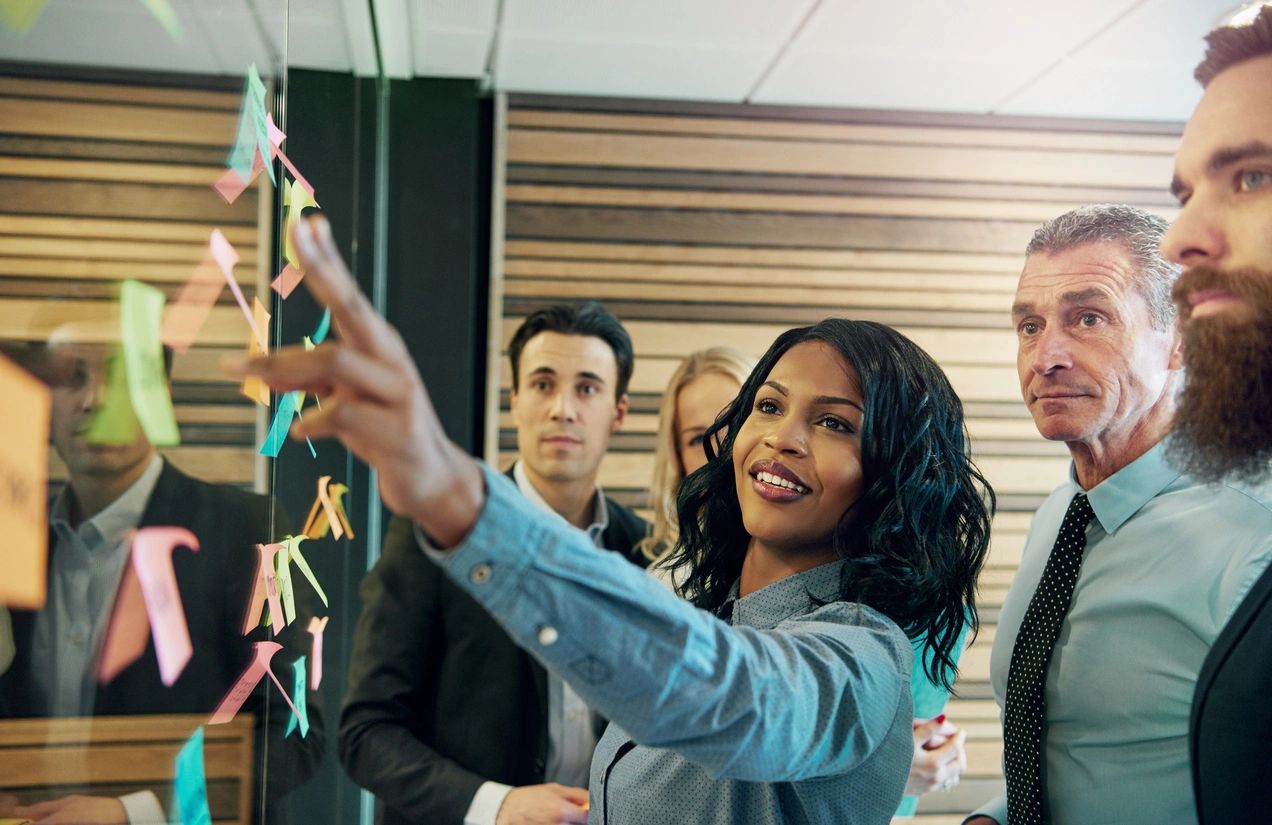 In-Scope Solutions offers unique and customized business solutions for a broad range of industries. We specialize in Human Risk Factors by providing expertise in fatigue management, stress management, psychological health and safety, harassment prevention, conflict reduction, respectful workplaces and more.
For the past decade In-Scope Solutions has engaged with clients throughout Canada and in the United States. We have worked in a variety of industry sectors including the oil and gas industry, mining and resource extraction, aviation, engineering and aeronautics (NASA, NCAR/UCAR), transportation, construction, chemical processing, utilities, nuclear, manufacturing, pulp and paper, large utility, health care and many more.
Our team offers consulting services, live workshops and training, webinars, conference keynote presentations, event presentations and lunch 'n learns.
To support our clients' ongoing training needs, including onboarding new employees, annual recurrent training, culture enhancement training, etc. In-Scope Solutions provides access to an extensive library of cost-effective online training courses.
In-Scope Solutions supports your organization by assisting you in optimizing your greatest asset – your employees.
Kimberley Hobbs
Vice President
Kimberley Hobbs is an independent consultant specializing in Human Risk Factors, including fatigue risk management, workplace harassment prevention, and psychological health and safety in the workplace. She brings a passionate and inspired perspective to In-Scope's clients based upon 20+ years of combined experience in operations, risk management, and health & safety.
Kim is a skilled people leader and program manager with extensive experience across a variety of industries. She began her safety career in 2000, at a time when safety was not embedded into corporate culture as it is today. It was an exciting time to develop professionally and be a part of fundamental changes in corporate safety for many organizations. Kim's technical and operational experience expands across a variety of industries, including technical environmental work in the oil & gas sector, municipal health & safety advising, and airfield maintenance and operations management for Canada's fourth busiest international airport.
Kim is passionate about assisting organizations in optimizing their biggest asset, the employees. Utilizing a risk-based and objective approach she works with In Scope's clients to provide a clear and measurable understanding of the operational and human cost benefits of effectively managing Human Risk Factors. Where areas of improvement can be found, Kim works with In-Scope's clients to ensure that suitable and customizable solutions are optimized. She loves to share her experience and knowledge through training workshops, presentations and consulting.